Tweet
Magnetosphere is under high pressure.  http://www2.nict.go.jp/y/y223/simulation/realtime/index.html
WARNING: Geomagnetic Sudden Impulse expected
Valid From: 2012 Jan 30 1645 UTC
Valid To: 2012 Jan 30 1745 UTC
IP Shock Passage Observed: 2012 Jan 30 1554 UTC
Geomagnetic Storm Current Solar Data: 01-30-12 @ 16:50 UTC
Dens.(p/cc) – Particles have increased
V(km/s) – Solar wind energy levels have increased
Density & Speed of Solar Winds = Pressure on the Magnetosphere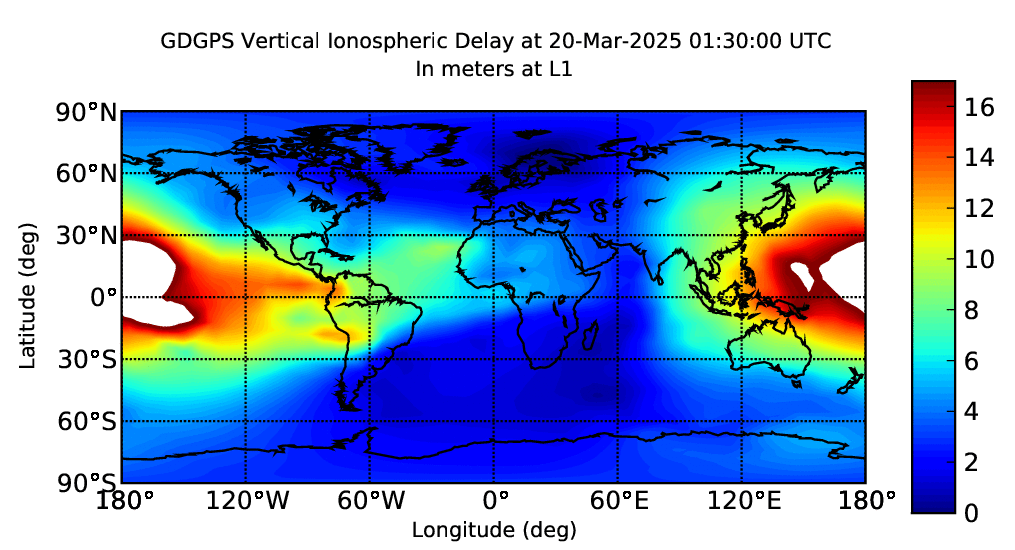 GDGPS Vertical Ionospheric Delay
http://www.gdgps.net/products/images/tec-map-br.jpg
SUMMARY: Geomagnetic Sudden Impulse
Observed: 2012 Jan 30 1624 UTC
Deviation: 8 nT
Station: Boulder
The angle of the solar wind is indicated by Bz(nT) & By(nT) as negative which explains the pressure build.
Plasma Temperature & Density have been spiking at variant intervals.
Proton levels are at a high level.

Further earthquakes, volcano activity and other disasters will be greatly influenced by the cosmic rays striking the earth's core which is also contributing to the heating of the earth's core.

Global D-Region Absorption; 01-30-12 @ 16:26.
NOAA: http://www.swpc.noaa.gov/drap/Global.png
NOAA data; http://www.n3kl.org/sun/noaa.html
Latest Earthquakes in the World USGS:
http://earthquake.usgs.gov/earthquakes/recenteqsww/Quakes/quakes_all.php
Euro-Med earthquakes:http://www.emsc-csem.org/#2
Volcanoes Updates; http://www.bookofresearch.com/supervolcano-updates.htm
Current Volcanic Ash Advisories; http://www.ssd.noaa.gov/VAAC/messages.html
Work by analysts at the Goddard Space Weather Lab shows that the CME will just miss Earth when its edge passes by our planet on Jan. 30-31.
The cloud will deliver a glancing blow to Mars on Feb 1st and a nearly-direct hit to NASA's STEREO-Ahead spacecraft on Jan. 29th.
Click to view an animated forecast track:http://iswa.gsfc.nasa.gov/downloads/20120127_200000_anim.tim-den.gif

CME Prediction Model – [SWPC]
http://www.swpc.noaa.gov/wsa-enlil/cme-based/ WSA-Enlil Solar Wind Prediction
Major X1.7 Solar Flare Jan 27 at 18:37 UTC (Updates)
http://www.kipnews.org/2012/01/27/major-x1-7-solar-flare-jan-27-at-1837-utc/
Robert Rutledge – On Monitoring Space Weather http://www.youtube.com/watch?v=OcvaKCS7bD0&feature=youtu.be